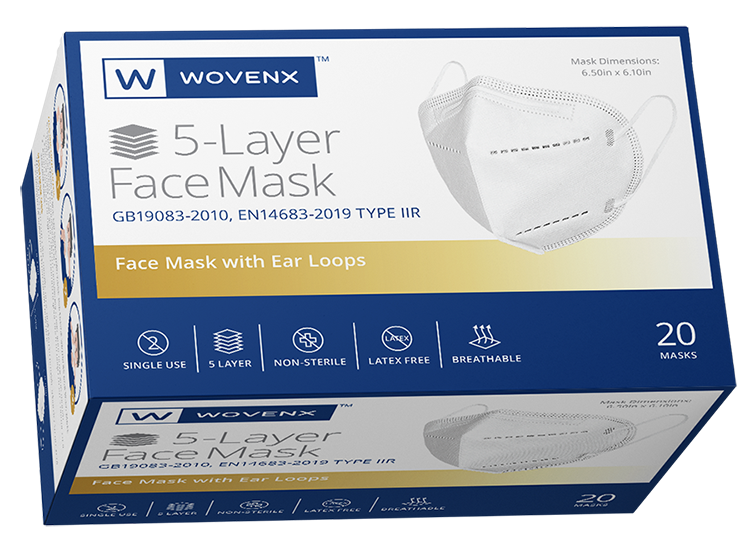 20-MASKS Each package contains 20 individually packaged Wovenx KN95 5-Layer Mask 
HIGH QUALITY 5-PLY FACE MASK These breathable face masks are made of high quality two layers of Polypropylene Melt-Blown Fabric, two Layers of Spunbond Non-Woven Fabric and one Layer of High Efficiency Hot Air Cotton Filter. The Inner skin-friendly layer absorb the moisture from the breath, which makes it breathable and comfortable to wear.

COMFORTABLE TO WEAR Protective mask's size is 6.50" wide and 6.10" tall, one size fits all. With soft and elastic ear loops, an adjustable nose bridge and the dot matrix welding which provides a light weight wearing experience for you. Easy to use, cover mouth, nose and chin 
THREE DIMENSIONS & LIGHTWEIGHT Folded 3D structure disposable face mask allows for folding and easy transportation. Very Comfortable and lightweight on the face. The KN95 Face Mask covers your nose and mouth and leaves enough breathing room for comfortable use.